The first snowfall of the year is magical in every city. The city falls quiet under a thick blanket of white snow. Inside in the cheering, cosy light people warm themselves drinking mulled wine and eating hearty meals. Berlin is especially magical at this time – the Ampelmännchen spent a day out in the snow and will show you Berlin as a winter wonderland.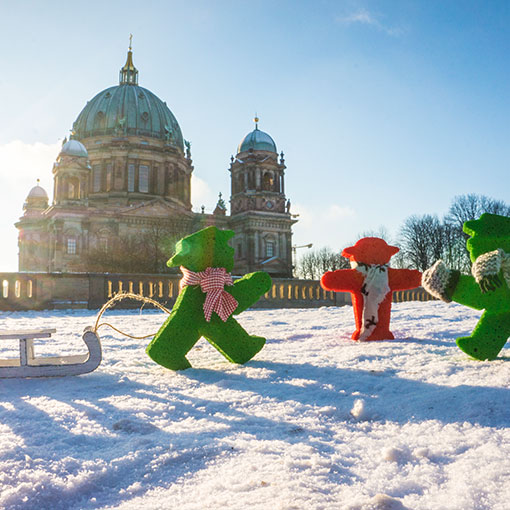 There is rarely much snow in Berlin- but if so, you should take the chance and get the carriage out of the cellar!
The record number of days with snow in Berlin was in 1969 – 119 days of snow.
The deepest snowfall in Berlin was recorded also in 1969. At the weather station in Tempelhof the snow was 55 cm deep.