Commitment and cooperation
Productive on a level playing field
Designing things together is a lot of fun, and serves a purpose too. Whether it is games or sport, art or culture, or a good cause, AMPELMANN gets involved.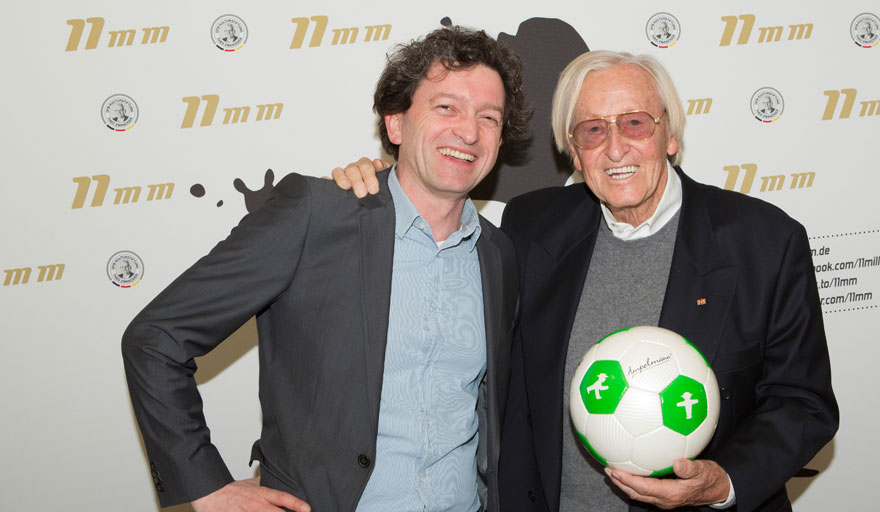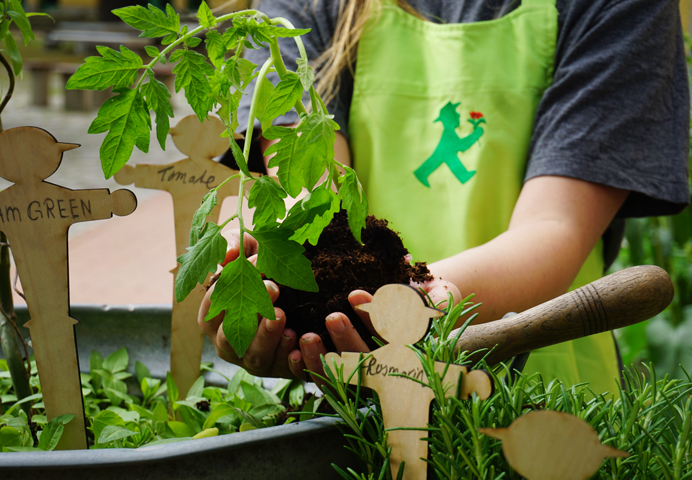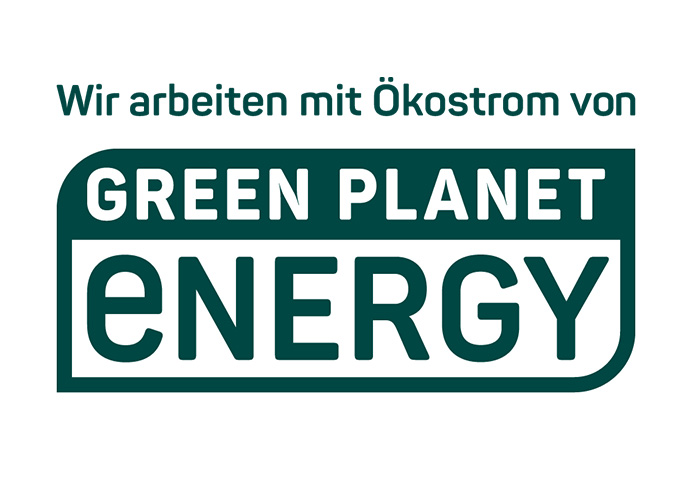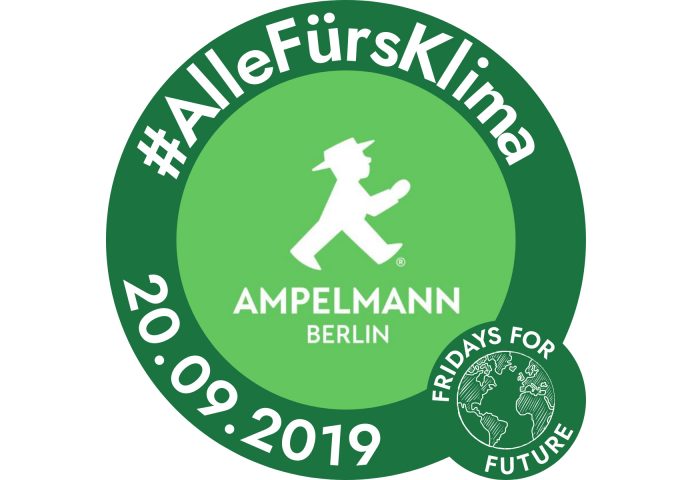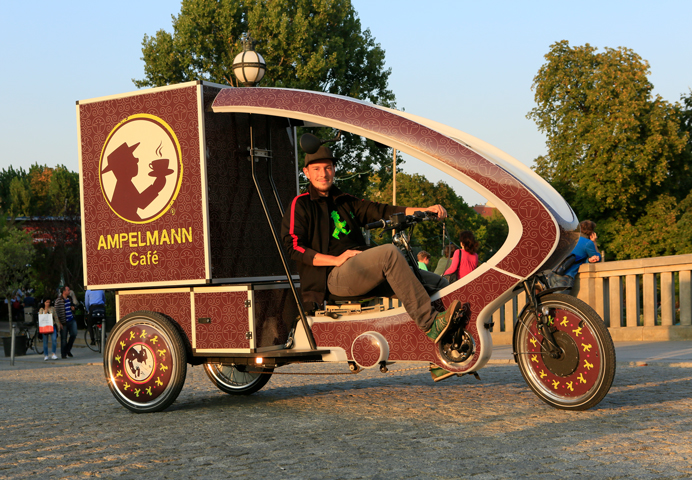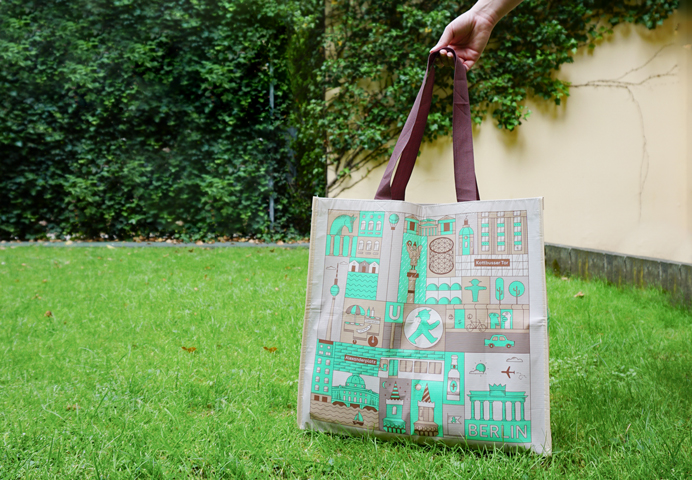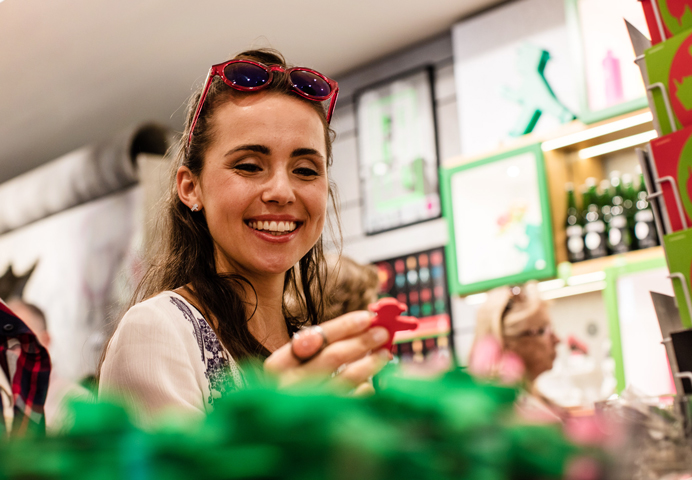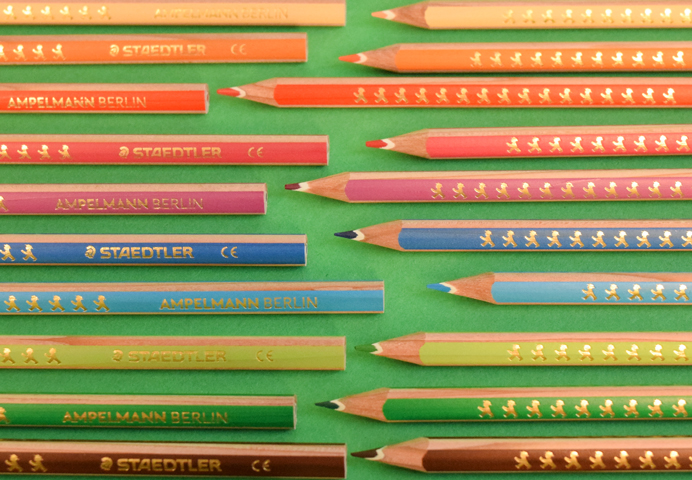 Environmental and Social Awareness
A conscious and sustainable approach to our environment within our society is important to us. We use resource-saving packaging for our products and, if required, we offer durable PET carrier bags, fleece bags and paper bags for our customers' purchases. We also use electric bicycles for small tours through our shops. We have launched the Urban Gardening project and contributed to making Berlin even greener. We from AMPELMANN would like to make our contribution to more sustainability and social awareness.
AMPELMANN has come across a wide variety of people on its journey from traffic signals to branded articles. The familiarity and charisma of the Berlin Ampelmännchen inspire artists to place them at the centre of their works – and we at AMPELMANN are very enthusiastic about creative partnerships that are based on give and take on both sides. Artists and creative people from the worlds of film, literature, music or fashion put us in touch with new ideas.
Thus, more and more iconic items and art objects featuring the Ampelmännchen are constantly being created, and they reflect the spirit of the times. At AMPELMANN we are also pleased to support events in Berlin, and we initiate sponsorship activities of our own accord too, at which our popular little international figures always go down well.
When we make a commitment to a project, we believe it is important to show our emotional, heartfelt connection with it. We want to make a difference. We are always more than happy offering our support when the initiators themselves are passionate about achieving something for Berlin.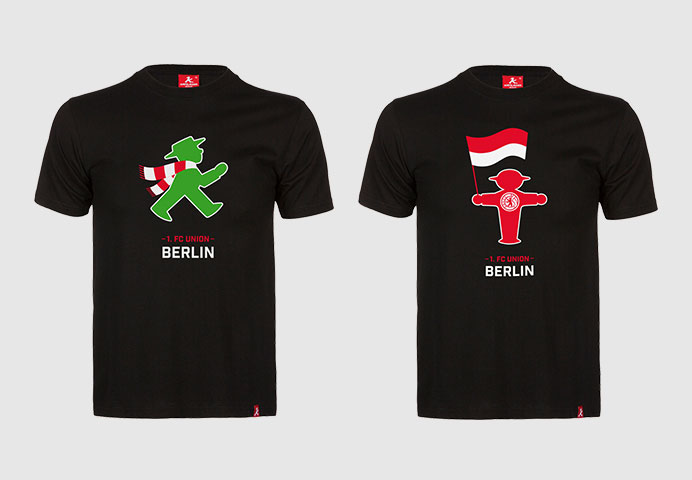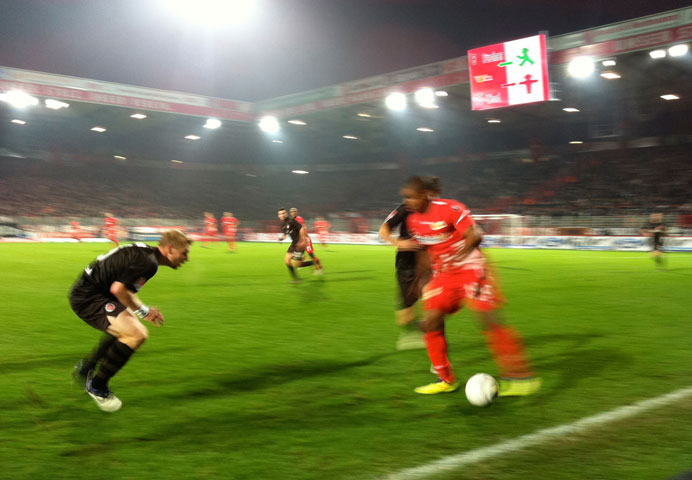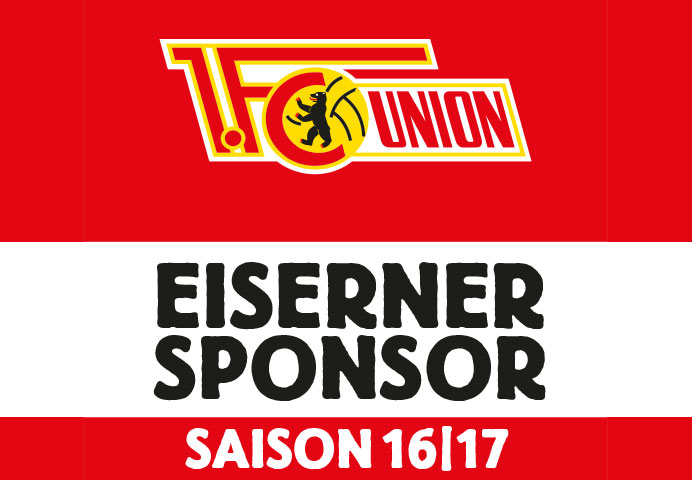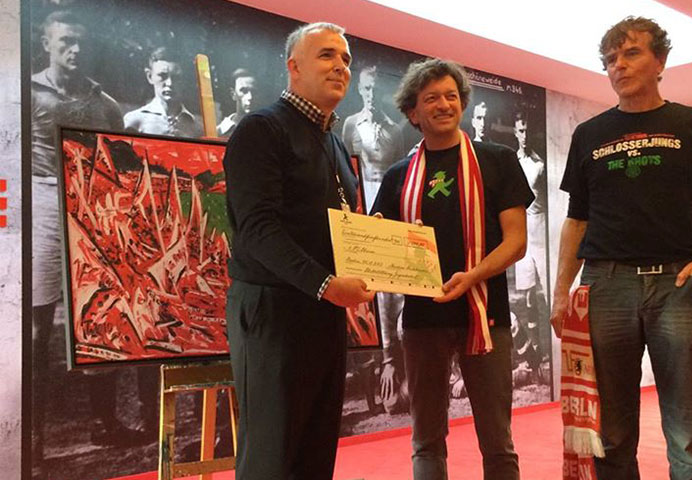 The original: Union Berlin
We have been the proud sponsor of the 1. FC Union Berlin football club since 2011. We see ourselves as two originals from East Berlin that simply belong together. AMPELMANN supports Union with T-shirts that we have designed together, in its youth work (a "sea of flags" campaign), on the field (substitute board) and at major events such as the "50 years of Union" anniversary. Click here for Union Berlin's official site.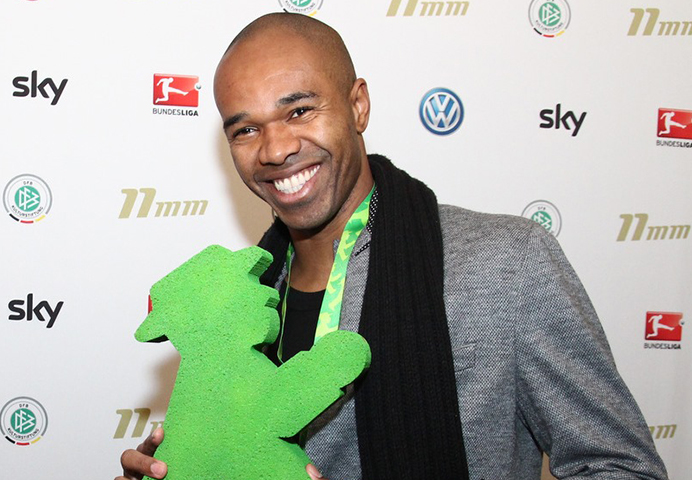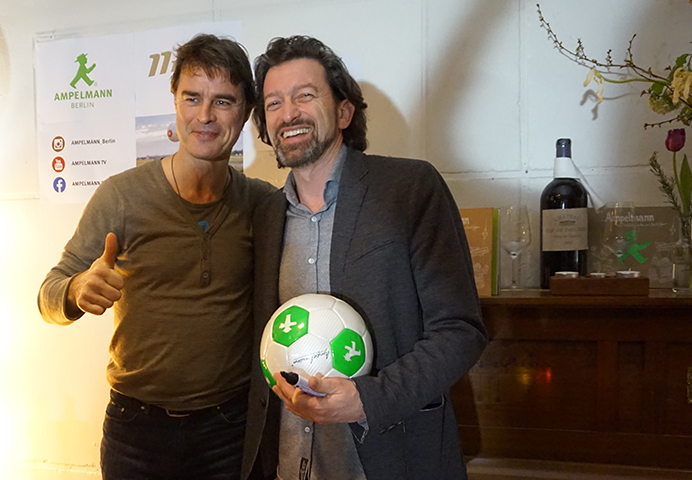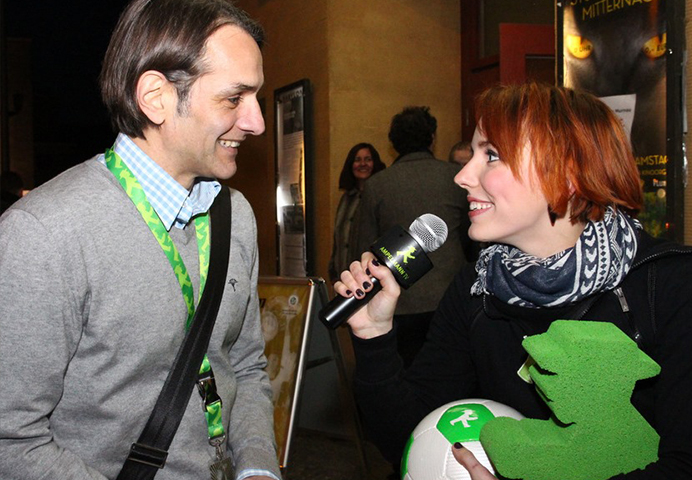 Berlin lifestyle and culture:
11mm Football Film Festival
Films and football, what could be better? Since 2012 we have supported the 11mm Football Film Festival with prize money, products and catering. The great team at 11mm largely work on a voluntary basis, and over the years they have become very dear to our hearts. We are thrilled that their festival is becoming more successful as the years go by. This is also apparent from the prominent visitors: it is a place where football world champions, Bundesliga professionals, "underdogs" from the third division and fans from all over the world come together out of their love for football. And when AMPELMANN's favourite, Torsten "Tusche" Mattuschka, comes along we all sing his song and give him the welcome he deserves. Click here for the 11mm website, here to see AMPELMANN at the 11mm Football Film Festival 2015 and here for the 11mm Festival 2016.
That very first goal:
SV Blau-Weiß Berolina
AMPELMANN has been the proud sponsor of this football club, which has its training ground in the heart of Mitte, since 2007. We support the youngest players with financial donations, training shirts and footballs. The SV Blau-Weiß Berolina "minis" appear in AMPELMANN jerseys. We also support the club's youth work through perimeter advertising – for the kids and for Berlin.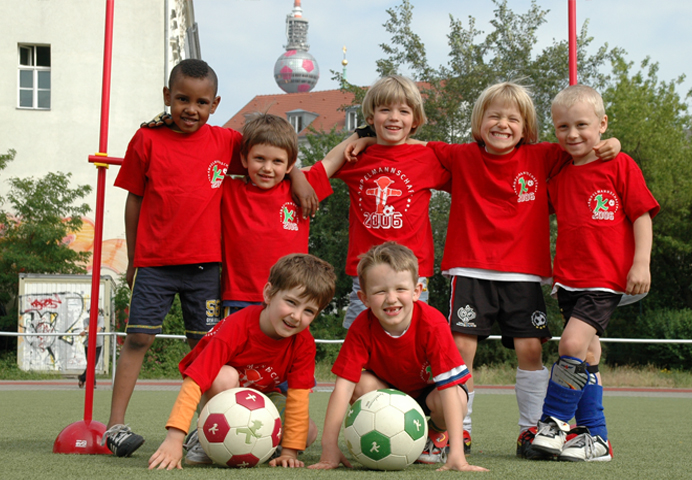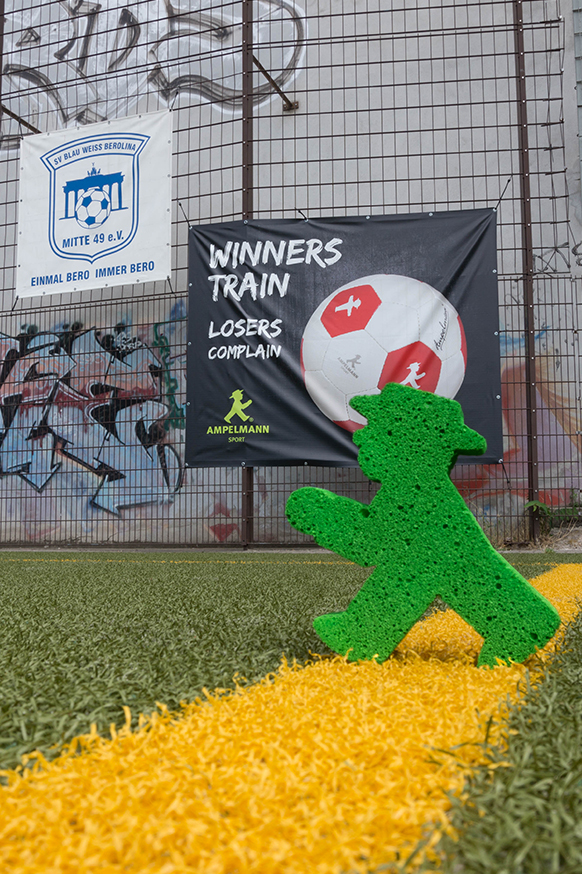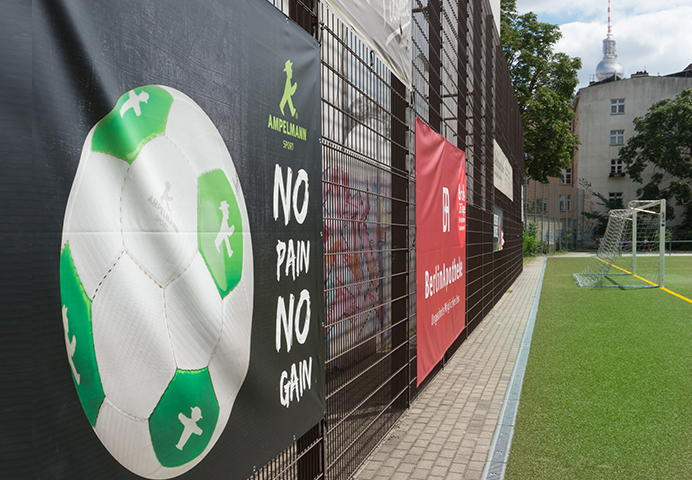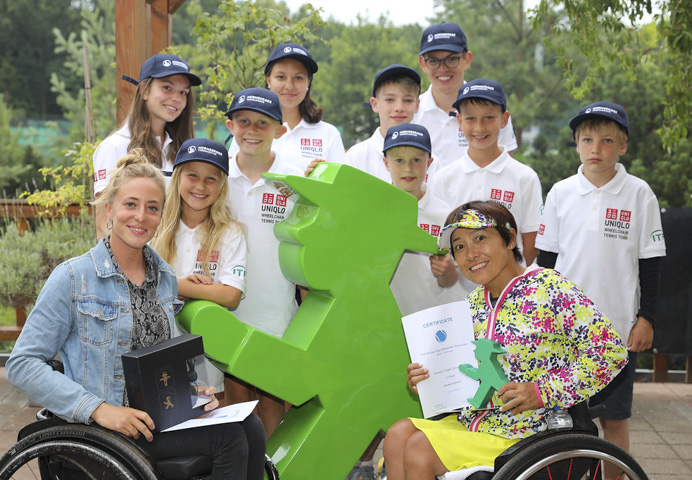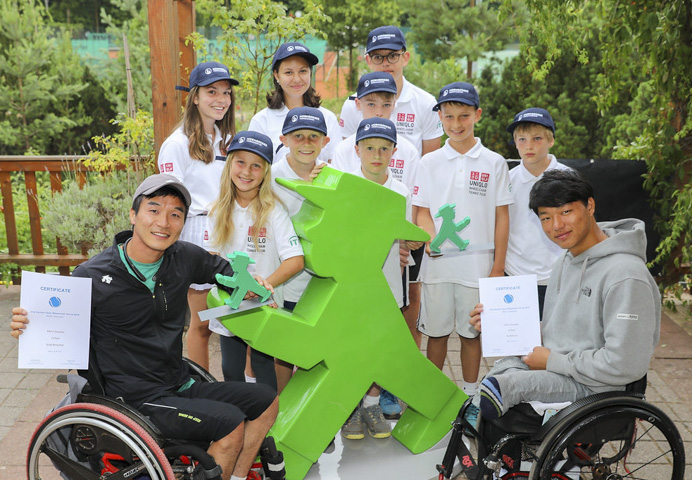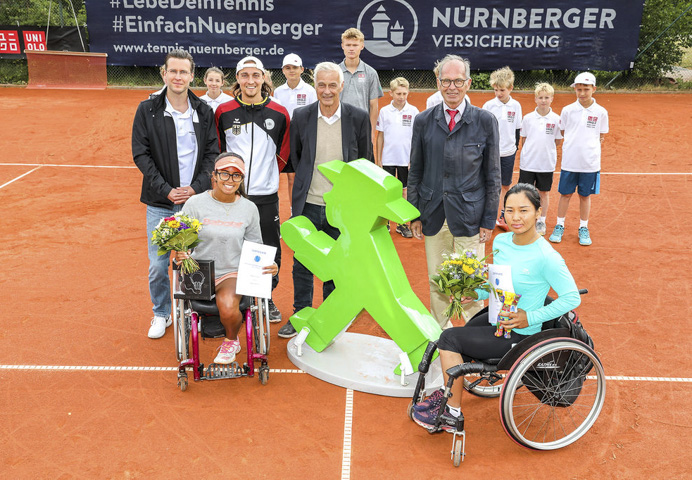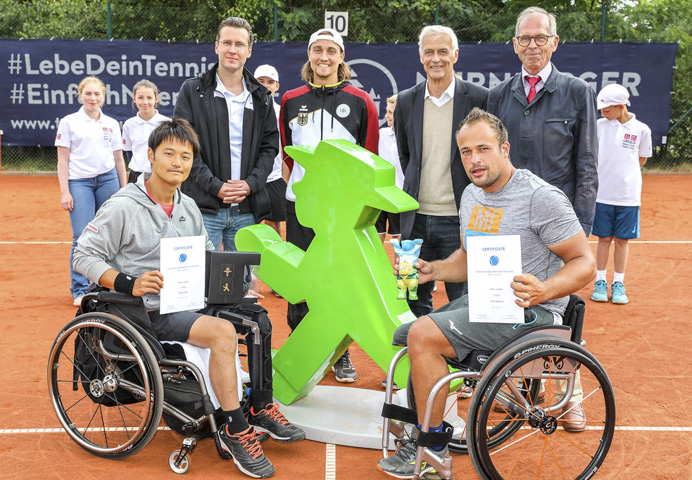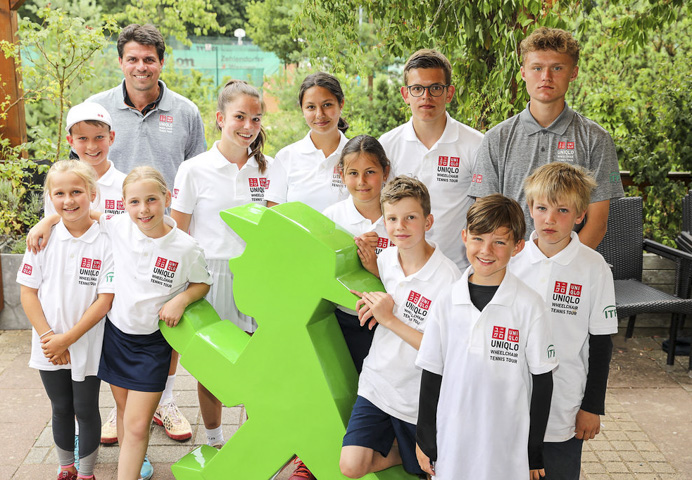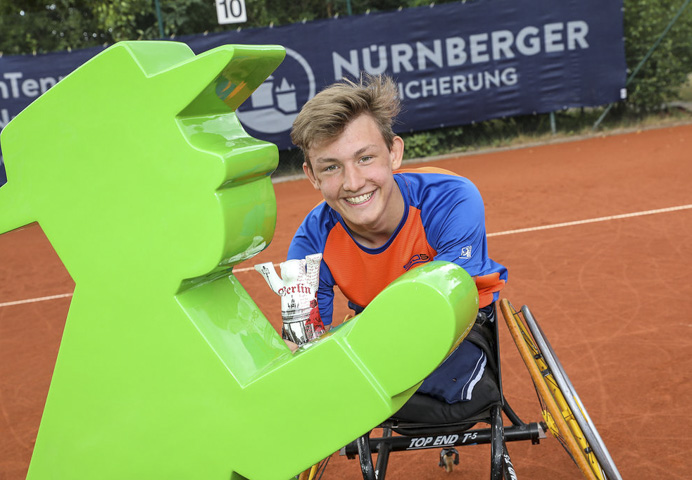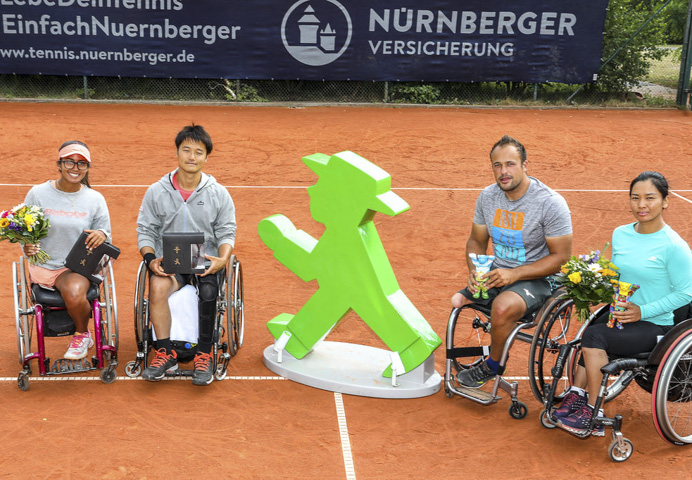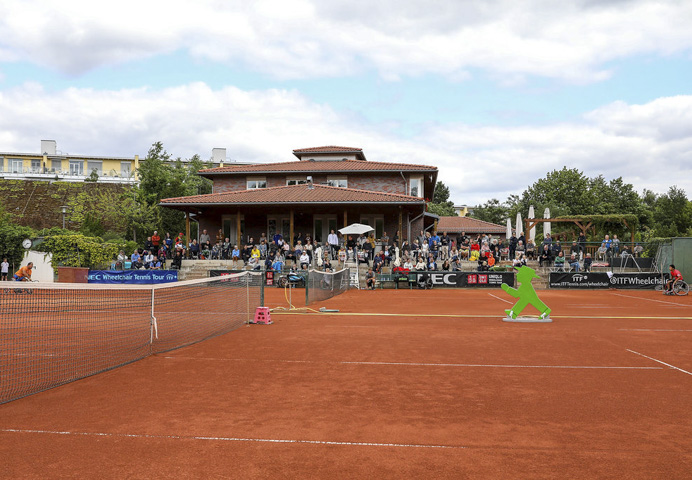 International: the German Open Wheelchair Tennis championship
The GERMAN OPEN International German Championship is one of the more than 170 ITF (International Tennis Federation) championships worldwide for tennis players in wheelchairs. After Munich and Essen, this high-ranking tournament has been held in Berlin since 2011. Two Berlin tennis clubs, BTTC Grün-Weiß and Zehlendorfer Wespen, who take it in turns to act as host, established the tournament, and every year they welcome a growing number of international guests and wheelchair athletes. We are very proud to support this great commitment to sports and to Berlin.