At SeaLife you can gaze in wonder at over 5,000 animals in more than 35 tanks and aquariums that have been designed to be as true to nature as possible. The tanks, which were built in 2003, feature different bodies of water modelled on native lakes and rivers, the North Sea and the Baltic Sea. The address is Spandauer Str. 3 in 10178 Berlin, between Alexanderplatz and Berlin Cathedral.
The AquaDom, a cylindrical aquarium with an internal lift, is 25 metres high and 12 metres in diameter.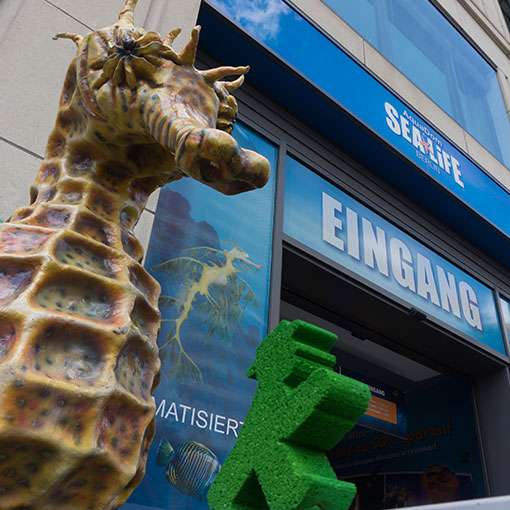 How high is the main aquarium?

25 Metres - and there is an elevator inside the cylindrical tank!
Did you know that …
the AquaDom contains over 1 million litres of salt water and weighs more than 2,000 tons? You can see more than 1,500 fish from almost 100 species.