The German Museum of Technology in Berlin is a sensation for children in particular. One day is barely enough to discover and try everything, from the print workshop or the film and photo departments to all the coaches and railway carriages in the open-air section.
The German Museum of Technology Berlin features aerospace, shipping, railway and road transport, photo technology and many special exhibitions.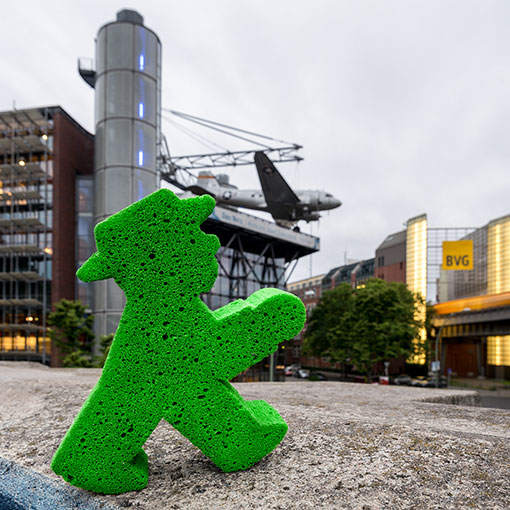 What kind of an aircraft is hovering over the terrace of the building?

It is a so-called raisin bomber - a Douglas C-47 Skytrain. At the time of the Berlin Blockade in 1948/49 these aircrafts of the Western Allies supplied the West-Berliners with essential every day items by air.
Did you know that …
the Technology Museum is just one of a variety of "technical" locations in Berlin? These include the Technoversum, the Science Center Spectrum, the Archenhold Sternwarte observatory, the Zeiss-Großplanetarium and the Sugar Museum.