The park was created at the end of the 19th century as a memorial to victories in war. It was severely damaged during the Second World War and in 1980 was given protected monument status. There is an idyllic pond, a waterfall running over rugged rocks, plenty of room for you to picnic, a beer garden and large grassy areas. The address is really simple: on Kreuzbergstraße, in Kreuzberg.
The highest elevation in the city of Berlin, the Kreuzberg, is here in the Viktoriapark.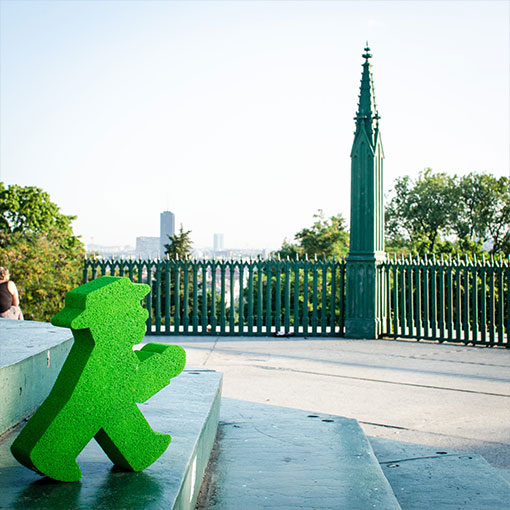 The large lawn in Victoria Park is an idyllic place for a picnic!
Did you know that …
there is actually a cross at the top of the Kreuzberg in the Viktoriapark? Hence the name of the hill (Kreuzberg = cross hill) and the district.