For all of you who have a sweet tooth, we have a new product: SÜßE FREUNDE (Sweet Friends)! The Berlin based company Aseli has produced the Ampelmännchen made out of Marshmallows. Since 1921, Aseli has been producing delicious sweets on the basis of an ancient familiy recipe, which was thought of by the founder Alfred Seliger. And up to today all sweets are hand-made: boiled, sprinkled and wrapped.
Our Ampelmännchen has visited the Aseli mouse and checked out the production cycle and how our new product, SÜßE FREUNDE, became reality.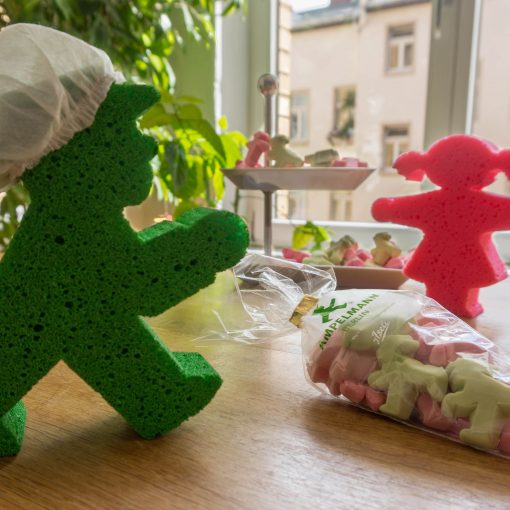 Did you know that ...
… the company name was composed out of the first letters of the founder's name? Alfred Seliger!