Berlin is the European capital of Christmas markets – in terms of both their attractiveness and their variety. On the Gendarmenmarkt there are mainly handicraft products and traditional culinary treats (roast suckling pig, mulled wine), the Christmas market at the Alexa features a fair with a big wheel and lots of fun, while Schloss Charlottenburg has enchanting, lavish lighting and a nostalgic children's Christmas market, with swings, a chairoplane and a merry-go-round with horses.
At the designer Christmas market at the Postbahnhof, more than 150 exhibitors display their art, fashion, jewellery and other designer items from Berlin in a large area.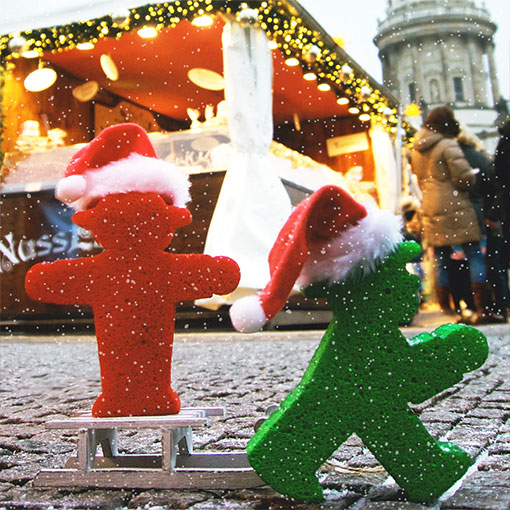 The Christmas market in front of the illuminated Schloss Charlottenburg ist maybe the most peacefull one - there even are real reindeers!
Did you know that…
Berlin is the most Christmassy city in the whole of Europe? With 60 markets we are the undisputed Number One. Madrid has 39, Copenhagen 38, Amsterdam 26 and London has "only" 22 Christmas markets.