Wimpel
AMPELMANN DIY pennant chain
An eye-catcher for every school start party! Our AMPELMANN do it yourself pennant chain - quick and easy.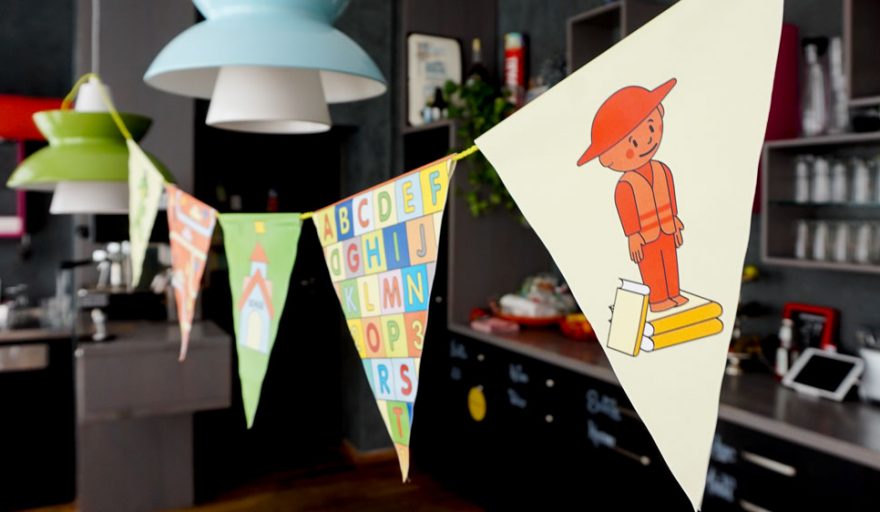 This is how it works:
1. Cut out the A3 or A4 pattern and fold the pennants up along the vertical.
2. Open the pennants and cover all edges, as well as the middle vertical with glue.
3. Place the string in the middle and fold it up.
Have fun!